The Atno Avenue house was right across the street from the parking lot for the football field at Morristown High School. What's adjacent to there now, though, is the Robert Taratko Memorial Field House, pictured below. Bob Taratko died while playing in a MHS football game on September 15, 1972. Harry also played in this game. Howie and Geb both went to school with Bob Taratko at Bayley-Ellard before they all transferred to Morristown High. The re-dedication ceremony for this Taratko Field House was September 15, 2007, which is 35 years to the date from when he died. Having said all that, one can see Harry and Bag's house to the right in the background, and mousing over the below photo will give you a close-up of the sign on the building.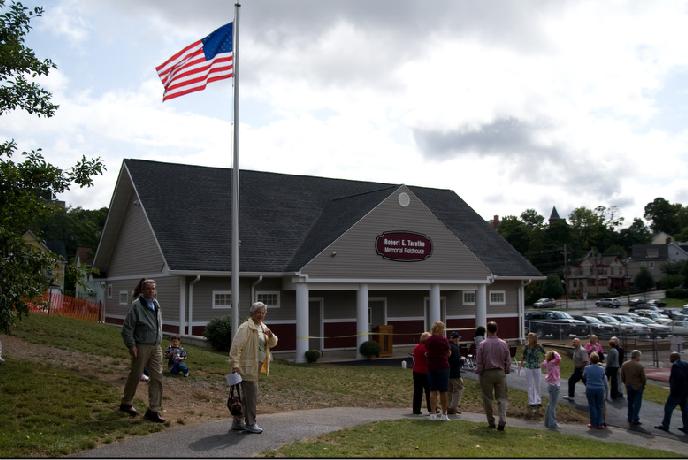 Atno Avenue is named after the old Atno Tannery from the 1800s which converted hides or skins into leather,
and was very near today's Morristown High School. Read a gruesome story about an 1833 Morristown murder
that resulted in the murderer's skin being made into wallets, purses, lamp shades, and book covers.