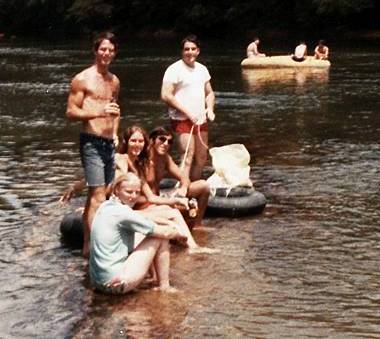 Notice how Danny's lifeline is tied to the innertube carrying
the cooler with ham & cheese sandwiches, sausage biscuits
and Cokes. See where it all began. (Just kidding Danny.)
Tubin' down the Chattahoochee River in Atlanta


Continue the tour ...
See more from this tubing trip.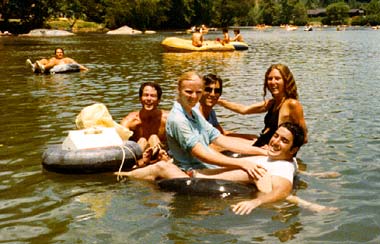 Terry, Cindy, Danny, Janie & Harry float leisurely down the
Chattahoochee. Date for this was some summer 1980-1982.