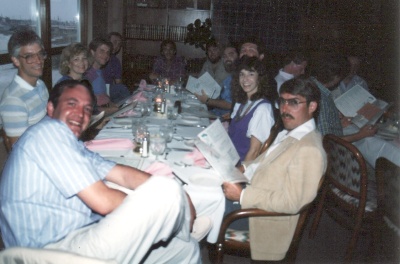 Clockwise from Geb: Geb, Dave, Mick's wife, Mick, Jacko,
Terry, Varmit, Danny, Tier, Terry's wife Cindy, and Odge.
This is table 1. Everyone is waiting on some chopped-up
grouper from the above picture to the right.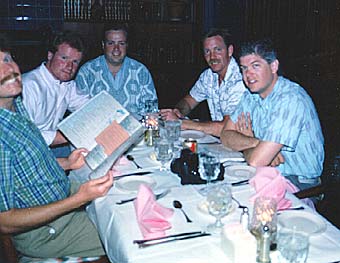 Cut, Rob, Hogie, Jack Bobeng & Bag say they'd
like to come visit Terry more often. They're at
table 2. What, tho, is with the pink napkins Terry?