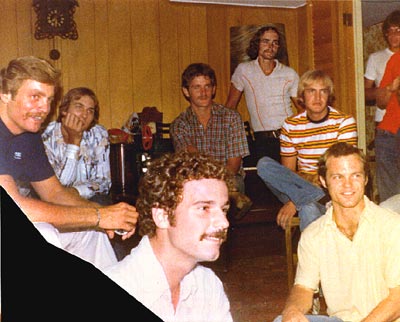 Hear Jack Bobeng, Hogie and
Rob on watching smut films,
or read them if you can't play them.
(Notice how Geb, Howie, Lance & Jack seem mildly disinter-
ested, while the opposite is true for Bum, Feather & Jack B.)
Click here to return to
the Tour of Years 1977
<!SECOND TABLE BEGINS...>


Mouseover
above graphicWere you a



Crew member?



shall remain unsaid.
Hear Jerry Seinfeld
on getting married.


Later that night
in NYC ...

Bag, Jack Bobeng and Hogie
can give you the best-forgotten
details on what happened, all
of whom, among others, piled
into Larry Munther's pick-up
truck, headed into NYC and...
<!SECOND TABLE ENDS>