Brother Dave's friend from Milledgeville, Jackie,
paints a "Flying Again Snoopy" on Harry's back.
Desi, Tier, Dave and Roastie gawk from sidelines.
Run mouse cursor over photo to see a close-up.
Notice Harry's BMW in background, which met its end
in Dacula, MA., when he let Robert drive it home from
some bar & some lady with green teeth broadsided him.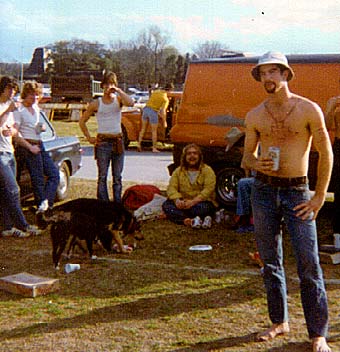 Once again in Audobon Park with much beer to con-
sume. Tier, in fact, brought upwards of five cases.