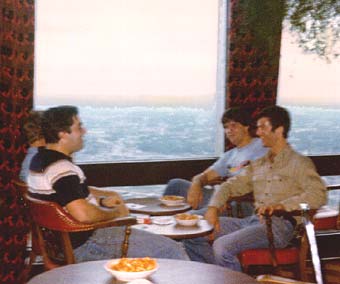 Danny charges a Crew meal to his Honeywell training program, when Matt & Harry come to visit him along with Boast (who's transferred from Rt. 10 Tech, aka Morris County College, to Curry College, but is off for summer). Terry says the all-expense paid Honeywell training program, with its unlimited food budget, was "where it all began" for Danny. Notice view of Boston from window.
Continue the tour: see more from this
trip by clicking here and then here.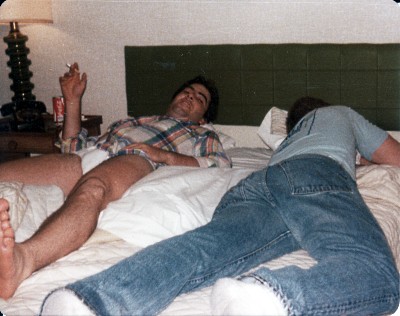 Danny and Matt in the hotel room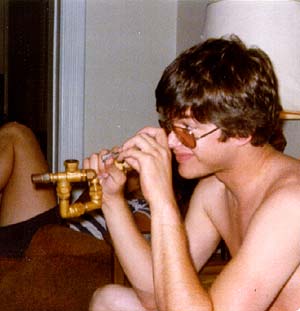 Bag handles the famous drugpipe peculiarity,
whose origin and whereabouts remain unknown.
(Wouldn't his kids love to see this picture. This shot
taken on Atno Avenue, same as the two below).