Continue the tour: see more
1) baseball from the day of this game
2) or basketball from the mid 1970s
In the batting cage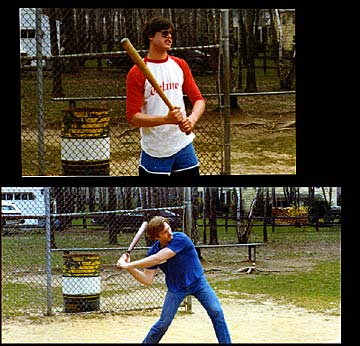 Jack Bobeng and Bag take batting practice.

Continue the tour ...
see more photos from 1978
(3) when Jack Kramer got married
(4) Harry, Bag & Rob
(5) Matt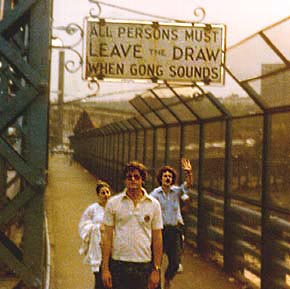 On our way to a Yankees night game.
(Or it could have been a Mets game at Shea Stadium.
Either way, both stadiums were gone by 2009).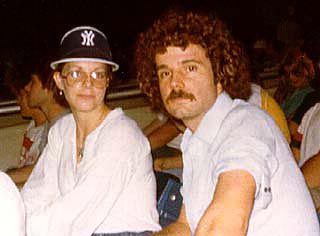 Bob and Joanne

(not a Ron Guidry game)
Baseball Notes: In 1978, Ron Guidry posted a career year, one of the best in the modern era. Against the California Angels on June 17, he struck out a Yankee-record 18 batters. Guidry's 18-strikeout performance is usually cited as the launching pad of the Yankee Stadium tradition of fans standing and clapping for a strikeout with two strikes on the opposing batter. For the season, Guidry went 25-3, with a .889 winning percentage that is among the top 10 in baseball history. Matt and Harry were among the Crew members who saw this game. Can't remember who else was there.