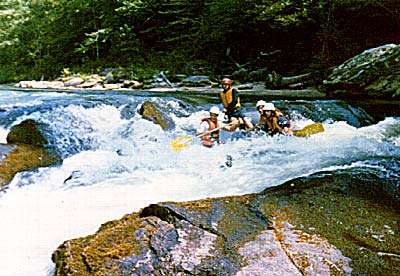 This is a class IV type rapid. Run your mouse
cursor over photo to see what a class VI is like.
(Hydraulics are formed at the bottom of some rapids. Two weeks be-
fore this trip, the Vice President of the Canoeing Association fell out
and got caught in one. His body still had not come up when we arrived).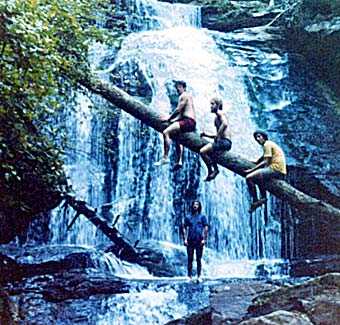 Sitting on a tree with Muskrat, our guide
(Harry, Muskrat, Terry; Dave is standing)