At Hotel Gross, Christmas '75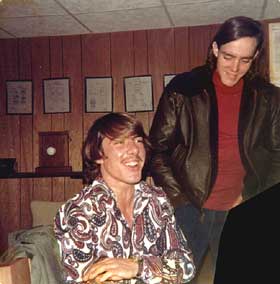 Odge is happy he finally has a hand to
go in on. Hear him talk about the Hotel.
(The game is two-card guts and Odge
thinks he can do it with a ten/three).
In New Orleans, 2 months later, at Mardi Gras '76


Looks like Odge has had one cocktail too many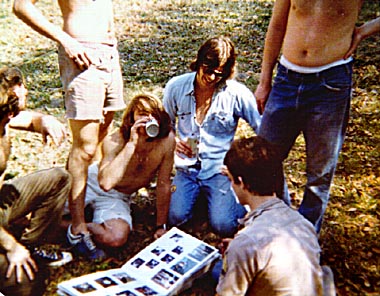 Please don't spill your beer on Harry's photo album, Odge.
(He needs it to make this web site in the distant future).
Feeling Mardi Gras fine

(below)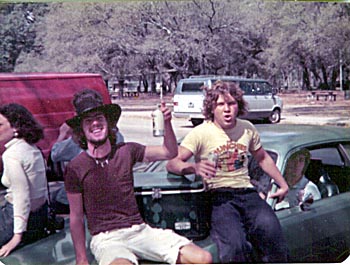 Feeling not so fine (right)
See how Odge came to this sad state of affairs.


(Notice also how his belt buckle is half off his pants).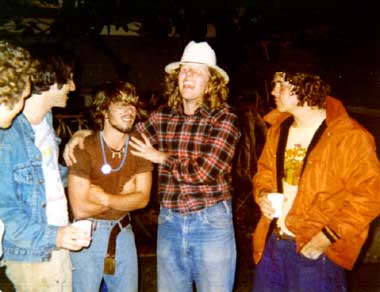 I don't feel so good, says Odge. Actually, it's difficult to determine if this is the same day as the picture on the left, for if you click on the link to the left, and then look at the Kid in the three Odge photos on that page, you'll see that he has the same shirt on as in this picture, but different pants. So did he change his pants three times in one evening (a possibility with Odge) or did he in fact get wasted on more than one night wearing the same shirt? Probably even Odge doesn't remember, but maybe his dangling belt that's put halfway on provides additional insight. Terry, Cut and Tier also in pic.