This dumpster had "Cut" sprayed on it, so they added "Slice, too"
The full name, though, is Cut, Slice, Burn, Shit, Chew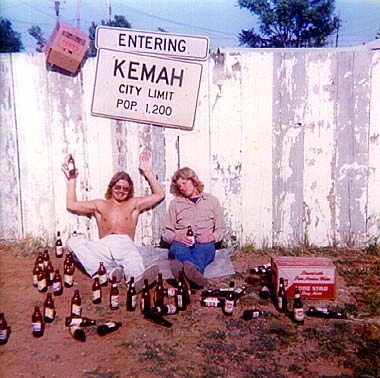 Busted!!! May 3rd, 1976
- Party on last day of classes -
"T likes Coors. Cut prefers Lone Star."
(That is what Tier wrote on the back of this picture. That
is a lot of beer to drink when you stop to think about it.
Cut, right, looks plastered. T says "bring on the next box!").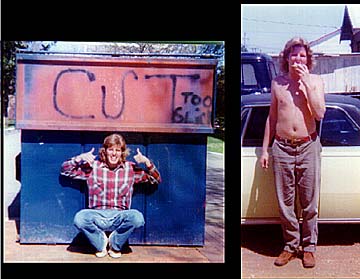 ↑ March 25th, 1976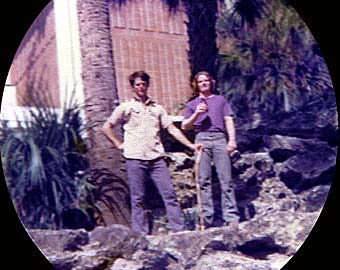 Rob comes to visit Harry at The Univ. of Florida,
which is where he went and where photo taken.