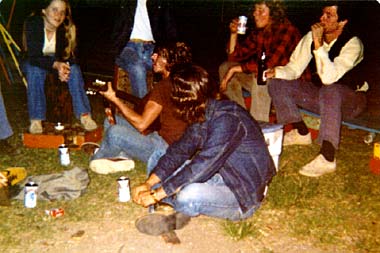 Odge belts out a number on his guitar at the campsite.
Harry, Cut and Brother Dave wonder when he will stop.
The answer, my friend, is blowing in the wind . And yes,
Odge played and sang that one.
Continue the tour. See more from Mardi Gras '76:
a) Odge b) Audobon Park c) visiting Brother Dave
and Danny after the Mardi Gras.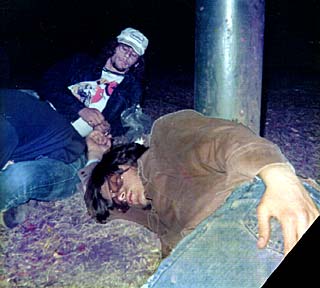 After a heavy night of drinking and waiting on
a trolley, Brother Dave and Bag decide why
not catch a few winks right here next to the
train tracks (but a good inch or so away).