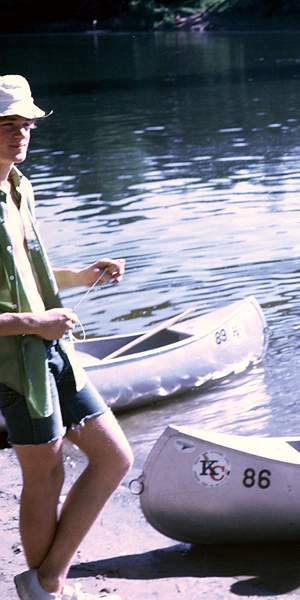 This shot from canoe trip of summer of 1971. Unknown who Lance's partner was (Harry?). Waiting to take off in our Kittitany Canoes. See another shot of Lance from the summer of '71 playing volleyball down at the Cromwell pool.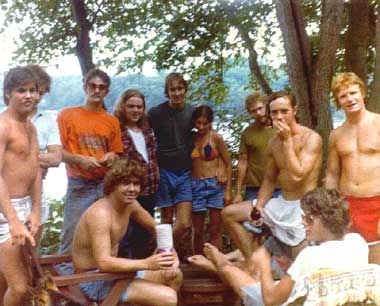 Varmit, Lance, Hogie, Jack, Helene, Bogie, Howie, Rob, Bag, Tier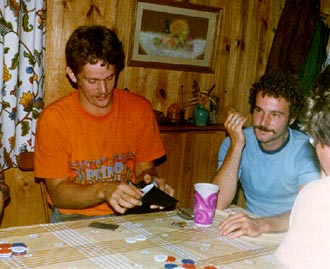 Never the card player, Lance digs in for more.