Harry finds that trying to study while at the Mardi Gras doesn't
exactly work, especially when Terry blows reefer in your face.
Cut, Harry, Odge, Tier, Bag, Terry, Feather, Brother Dave, with friends of Dave, Cut and Terry, made Mardi Gras '76. See more of it here if you want.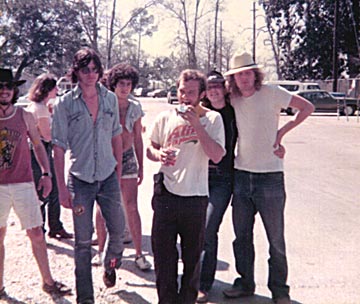 Feather chows down on some pizza.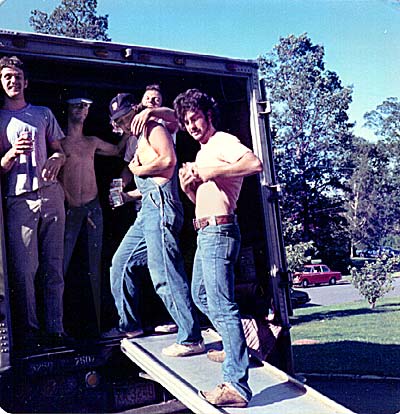 The Allattas moved during the summer of '76 (left) with everyone helping, which also marked the trip to Philadelphia for the Bicentennial on July 4th. Below we're sitting on the wall, drinking grain alcohol, and singing 'God Bless America'.
See more of the Bicentennial in Philly