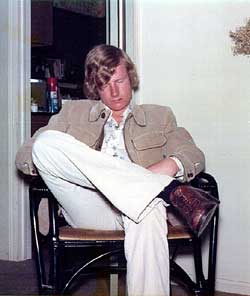 Asleep at Clete's house on a Friday night,
presumably after a day of painting, (and drinking).
Rob later went on to become
an engaging stockbroker.
Here he poses after a hard
days' work of and/or drinkng.

Ancient artifact, vestige, heirloom? Whatever one makes of this genuine Robert Roast dollar, circa early 1970s, it retains its currency and value, and currently is in the possession of Harry, who will trade it to you for a brewski.