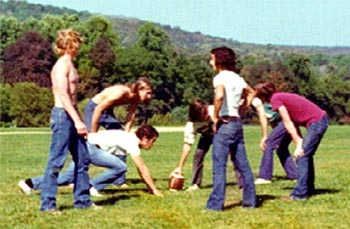 Rob, Harry and Jack provide a three-man Cromwell rush against Butterworth. Tommy Denman hikes to
Vince. Unknown who's taking pictures. Maybe Peggy.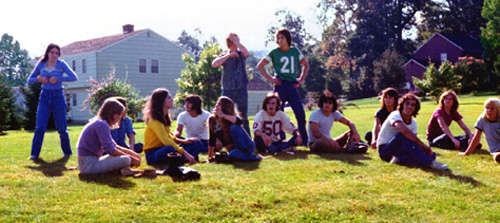 In this photo are Peggy Humphrey (fixing her bra), Kim Boetcher, Lynn Ryan, Vince Borelli, Beth Belote, Bob Roast, Tommy Denman (#50), Jaime (#21), Stan Borelli, Carter, Paul Denz, Pepé Freeman, and others.