Cut was called Cut because he
liked and drank "Cutty Sark"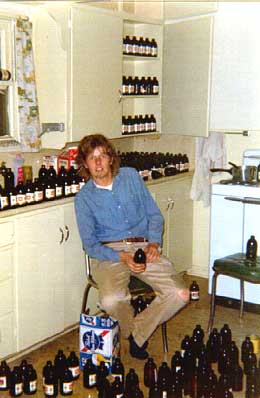 but here he's drinking beer, as in
99 bottles of beer on the wall
(1974)

- in Lubbock -

Cut with a comment at the
Hotel Gross
If your operating system can't play the audio file, click here to read it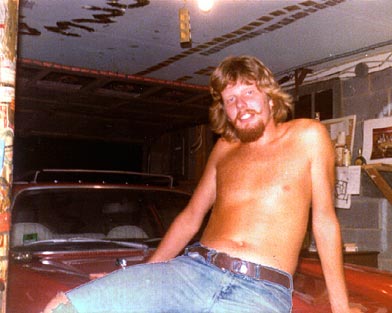 This is indeed a rare photo, not because Cut is sitting on someone's car (probably Roast's '63 corvette), but because it probably was the only time a car was ever parked in the Gross Hotel's garage. (August 1977). Cut came back from Lubbock, TX for Howie's wedding.