Among the participants: Mike and Jim Featherstone, Tom Tierney, Terry Gross, Marshal Withers,
Lloyd Sandelands, Jack Kramer and Doug Wakefield (photos are from around Christmas, 1975).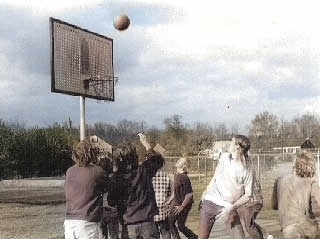 Notice how Jack's stance indicates he assumes the shot is going to be made, as he heads off in the opposite direction.
Behind fence in other photo, notice the Sewage Treatment House, which is no longer there. When we flushed our toilets, it came here, was treated, then pumped somewhere.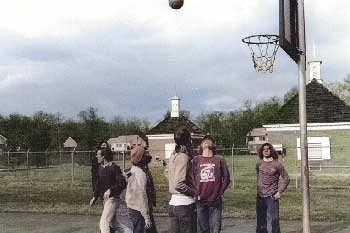 Who is this looking straight

↑

up at the basketball? Wiz?
What is Mike Feather doing running away from the ball?
Why is Tier just standing there like he's not in the game?