That's a 1955 Cadillac Coupe DeVille Dave's friend Jackie sits in.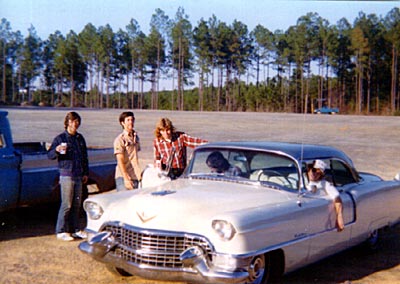 Visiting Dave in Milledgeville, GA -
March 1976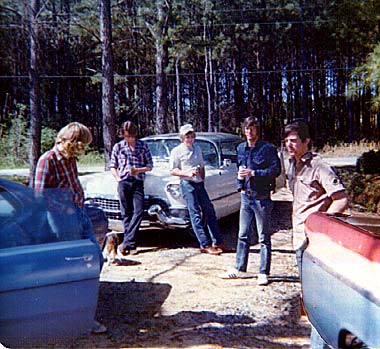 At Dave's house, March 23, 1976
Picture by T and he writes on back:
"Everyone must have itchy balls cuz
they got their hands in their pants."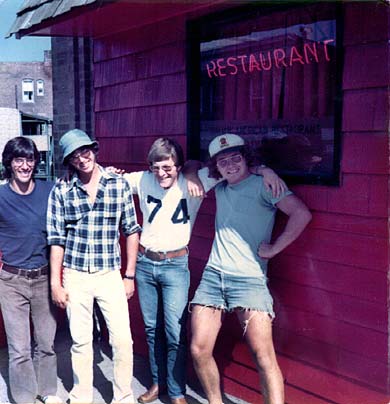 Outside some bar and looped


(with Dave's Milledgeville friend, Jackie Van Aucken)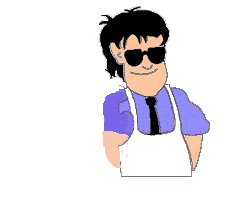 After the Mardi Gras, we head to Georgia to visit with Dave there, then sojourn to USC at Columbia, SC to see Danny.