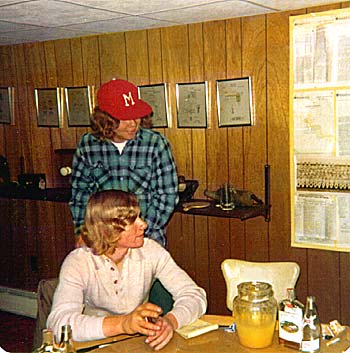 Southern Comfort and tequila, an unholy mix. And
that's probably vodka & orange juice in the pitcher.
Hear
Rob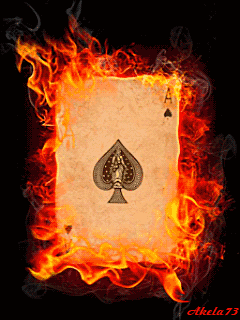 Doing
flaming
shots of
tequila
(151 proof)

but not
Grain Alcohol

Christmas
1975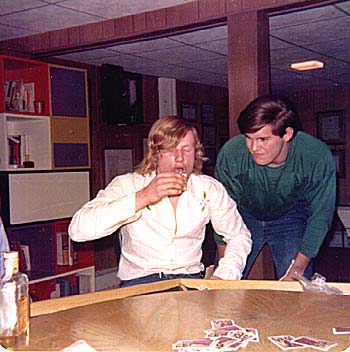 A shot of courage for the next round of Poker! Matt
watches Rob down a flaming shot of 151 tequila.