On Harry's bike, Sept. '74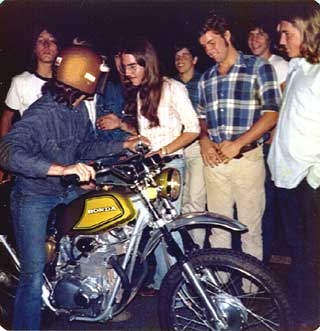 ... that no one got to ride that night except Howie. This
was also the night of Tier & Bummer's going away party.
That's Rick Slavin, also known as Prof, who oohs and ahs
over the chance to ride the bike, but it was not to be.
At the (long gone) Widow Browns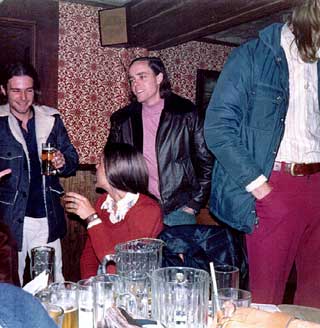 See more photos from the Widow Brown
(That's Roberta Truppi talking to Bummer, with
Howie standing next to Jacko; the year is 1974)