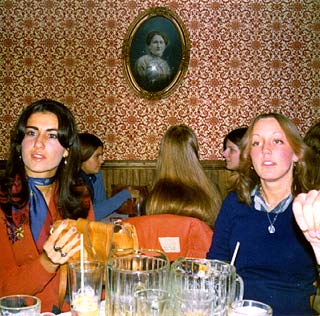 Lynn Ryan and Kim Boettcher
(Notice both pitchers are empty on their table
and they hardly look sloshed. Way to go girls!)
Above them is photo of so-called Widow Brown.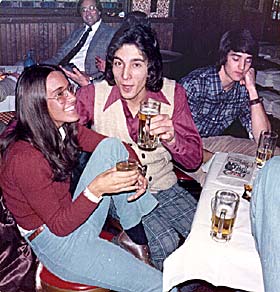 Berta with friend Jamie, while Pani nods off.
(Jamie was kind of a creep. Notice unknown
guy in back, who smiles for Harry's camera.)
Hear Howie, Bummer & Feather talk about it.

Read the comments if you can't play the audio
See a pop-up list of the bars we went to.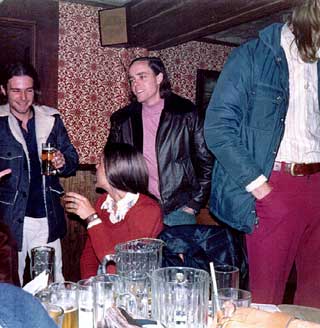 Bummer, Buford and Berda (Jacko stands nearby)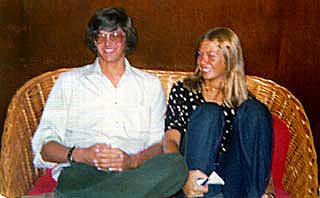 Bag with Cathy Cleworth, who lived in Butterworth