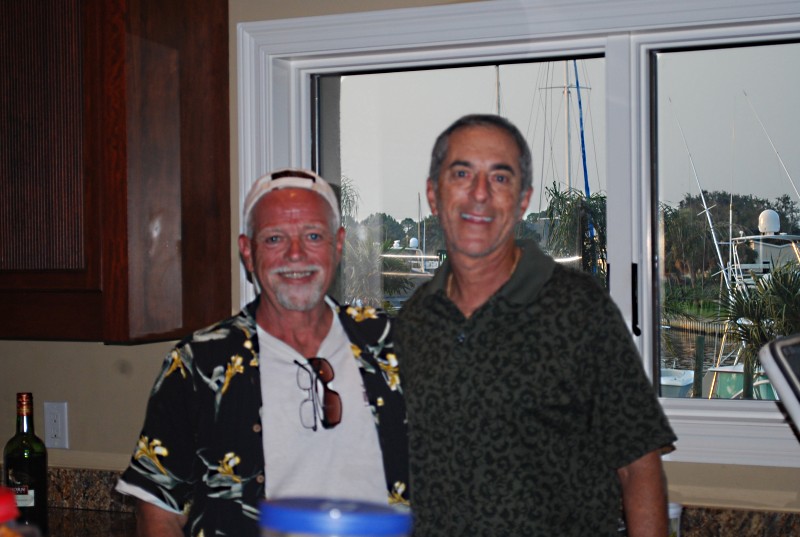 This is actually Hogie that Terry is with, who was voted most changed-looking of the Crew, having
dropped 200 lbs. Hogie also came in the red cadilac convertible in the below photo. Odge and Geb
tied for least changed. If Dave had dark hair and Feather had hair, they would have been contenders.