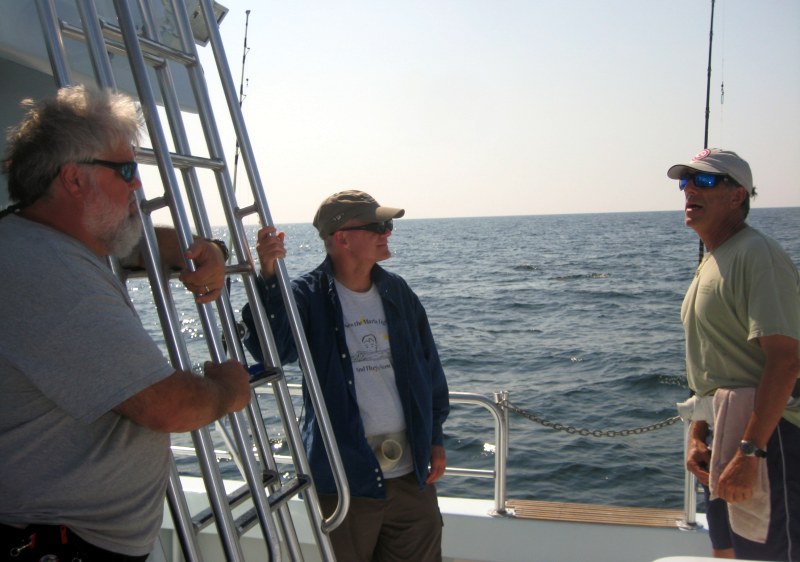 Looks like Terry, the Captain, is barking commands to Feather and Varmit. Probably
instead just wants to know if anyone remembered to bring the beer that he paid for.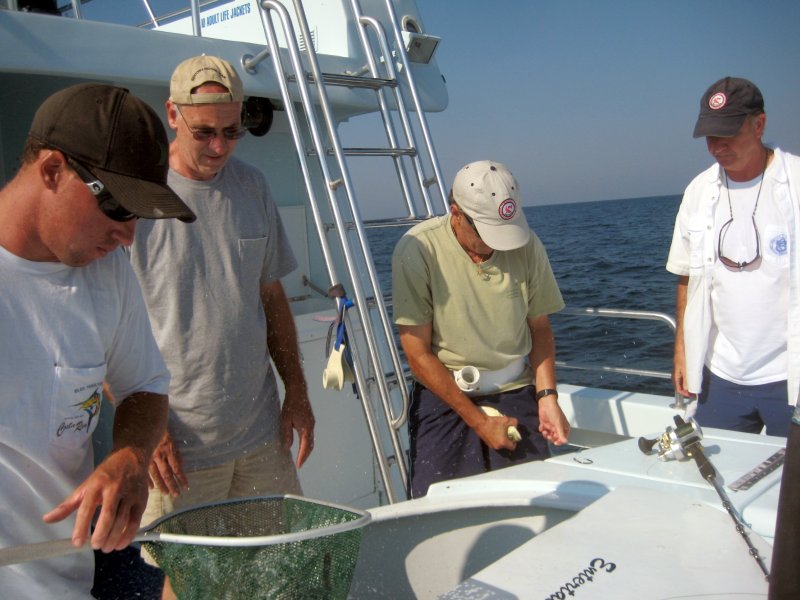 Captain Terry, Odge, Jacko, and Geb are looking down at something that has to do with the day's activities.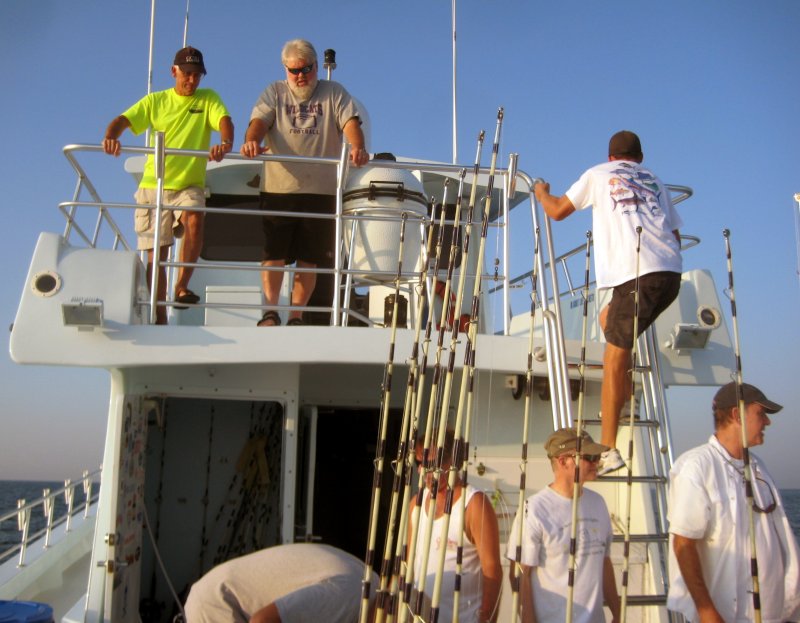 Now this is a good shot. Brings to mind an episode of Gilligan's Island before the weather started getting rough. Click here to
hear the theme song. In this shot are Dave, Varmit, Jacko, Odge, Feather, Geb, and that's Brooks, Terry's friend and ship's mate.