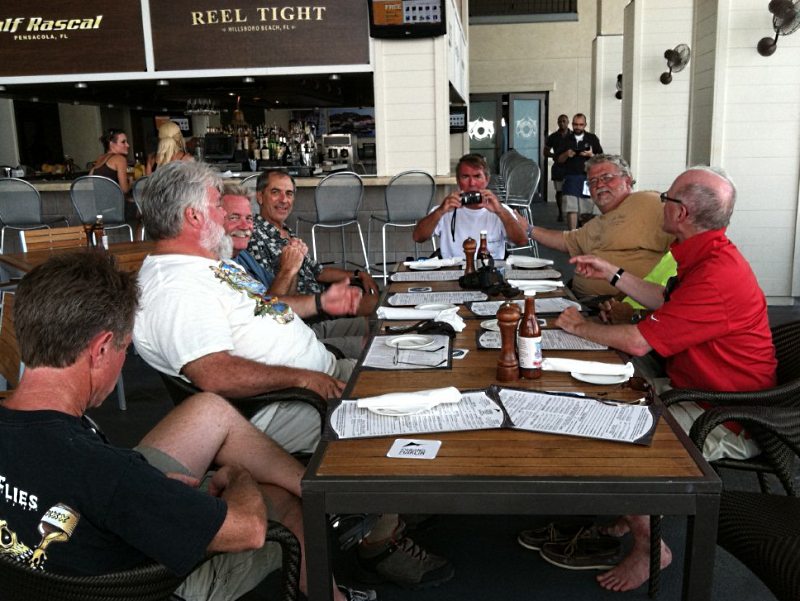 At the Grand Marlin for early Saturday evening appetizers, then they went to the Paradise for drinks (page 8).
Going around the table: Mick, Matt, Jack, Terry, Odge, Tier, Brother Dave, and Feather. Notice the two
broads at the counter. Odge, you should've had your camera on them. Then they might have come over.