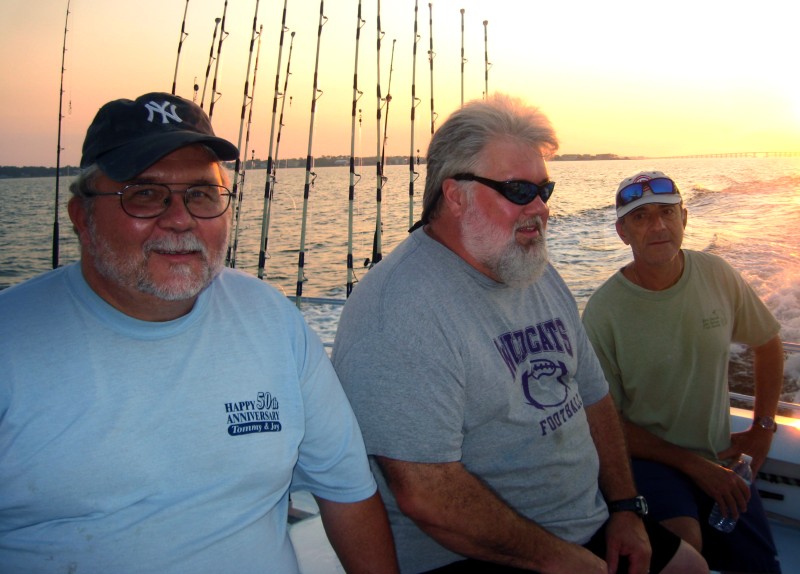 Tier, Varmit, Terry. Interesting how what Crew members wear reveals about their personality. For instance, notice
Tier's Yankees hat. Click here to see him with his two sons at Yankee Stadium. And then notice the Varmit's
Georgia Wildcats football shirt, as his son, now 17, like him, plays high school football, which Matt also coaches.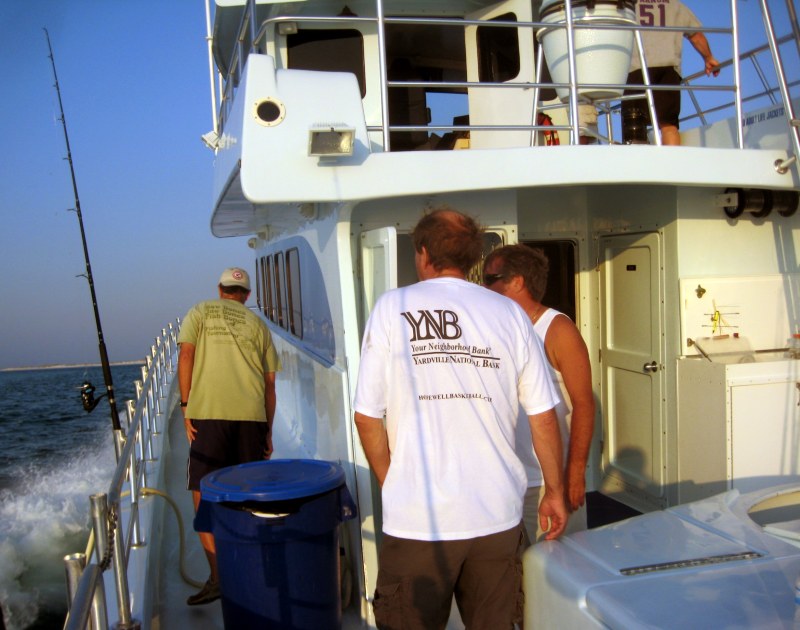 Years ago, this conversation between Geb and Odge would be about are you
going to the Hotel Gross tonight to play cards, shoot pool, watch TV or all three?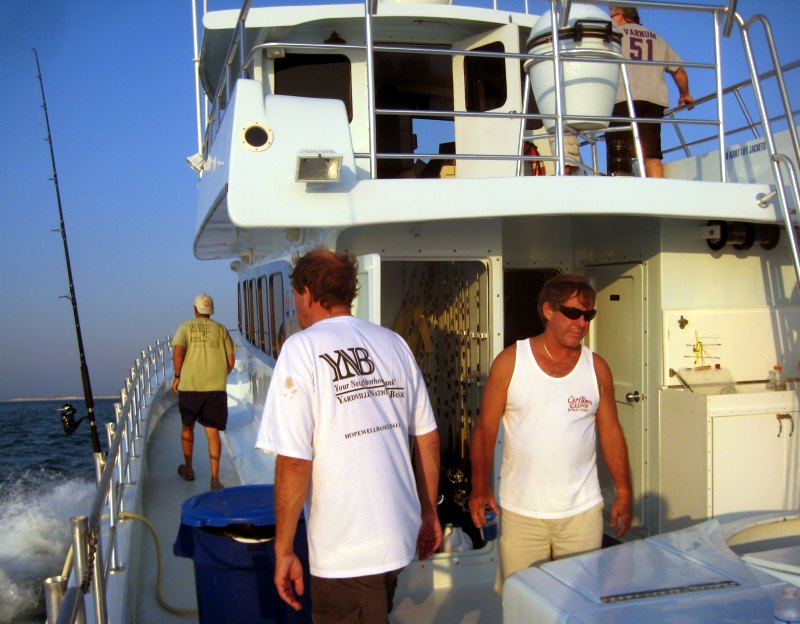 Now, when Odge finds out tonight's card game at the new Hotel Gross will be delayed because of the outing
they're on, he shows what he thinks. In the #51 jersey up top, that's Varmit, as Terry walks toward the front.