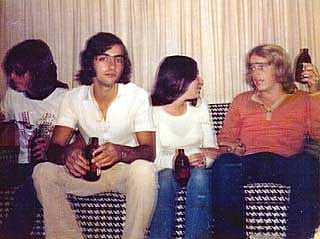 left to right: Carter, Clete, Peggy and Hogie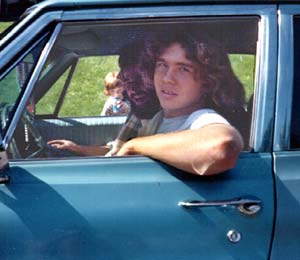 ... and they leave the next day (Monday).
Continue the tour: see photos from the day they left.
Tier & Bummer's Texas farewell party
(Sunday, September 15, 1974)

Continue the tour: check out that party.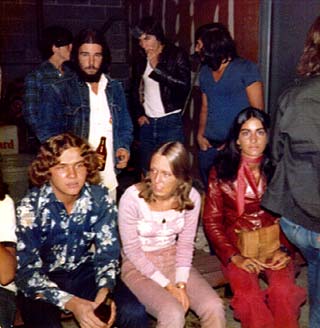 Tier ponders and reflects upon the big trip ahead.
(Bummer, with beer, ponders, too, but not as hard).
This is in the garage.