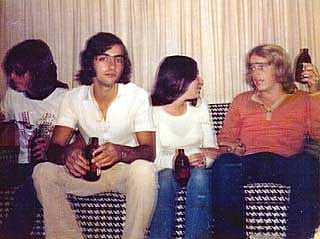 left to right: Carter, Clete, Peggy and Hogie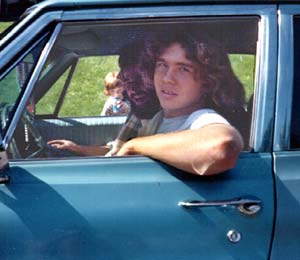 ... and they leave the next day (Monday).
Continue the tour: see photos from the day they left.
Tier & Bummer's Texas farewell party
(Sunday, September 15, 1974)

Continue the tour: check out that party.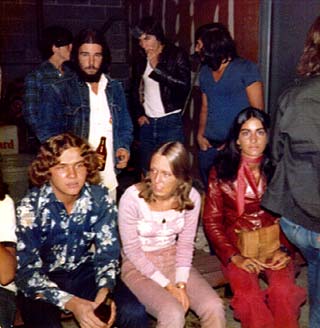 Tier ponders and reflects upon the big trip ahead.
(Bummer, with beer, ponders, too, but not as hard).
No one else, though, is pondering. This is in the garage.