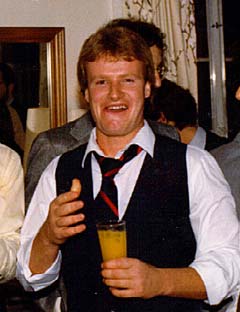 Rob decides to loosen his tie, drink
a screwdriver(s) and have some fun.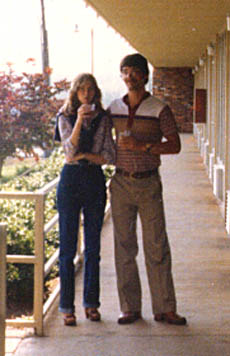 Dave with wife Kathy, who
actually doesn't like the Crew.
At Danny's wedding: Rob, Dave
Terry, Matt, Desi, Bag, Geb,
Pablo, Bummer, Tier, Harry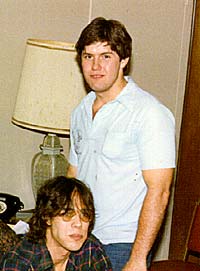 Desi chows down on pizza, while
Matt scowls into the camera with
his I need to punch someone look.