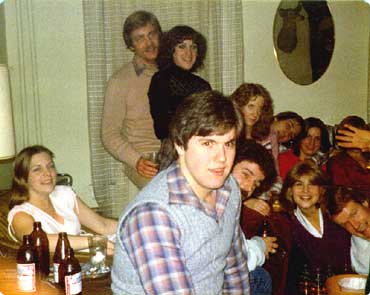 Everybody wants to be in the picture.
Among the revelers are Matt, Joanna, Jack, Claudia, Pablo,
Boast, Todd, Chicken, Jacko, Helene, and a host of others.
Run mouse cursor over photo to see another different shot.
At Harry & Bag's house on Atno Ave.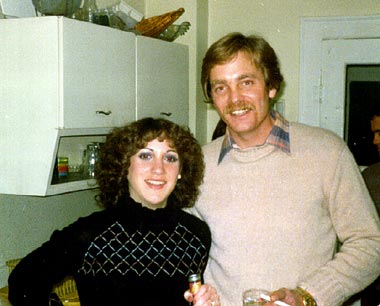 Jack and Claudia looking good in the kitchen. Hear
Jack's comment about pong on cable TV or read it .