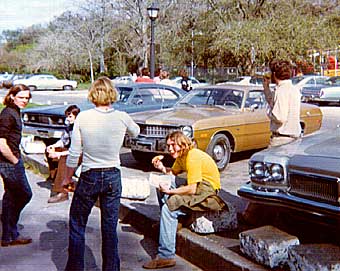 Rest moment to fill up on fast food and grease
to absorb the alcohol that we'll drink tonight.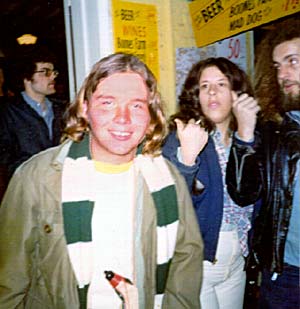 Notice wineskin strapped to Tier's waist.
(Looks like those people behind him are hitch-
hiking, or maybe they're just giving directions).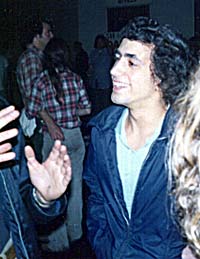 We run into Joe Borelli on
Bourbon Street, who's come
from Springhill College like
he did last year.